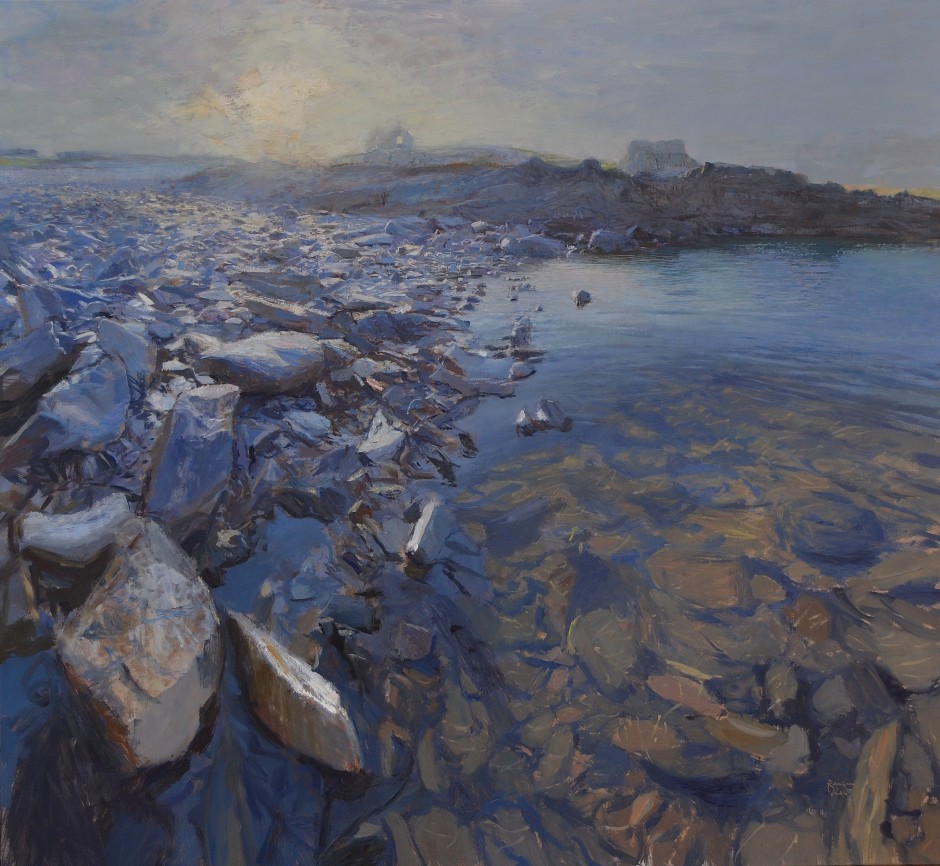 Low Tide Isle of Whithorn Scotland
The Isle of Whithorn is a headland on the coast of south Scotland. It is part of a spiritual landscape of St Ninian founder of the first church at nearby Whithorn, which became his shrine and major place of pilgrimage. Tradition holds that Ninian was a Briton who studied in Rome, that he established an Episcopal See at Whithorn and converted the local population to Christianity. The founding of his church in the 390's places Ninian at the very forefront of the Christian story of Britain, a time of the crumbling Roman Empire, uncertainty and of invasion by pagan war bands.
This feels an isolated spot, but from these shores you can visually connect to Cumbria, the Isle of Man and the Antrim coast. It is the rest of Scotland which seems far away. This was once a remote outpost of Northumbria.
Pilgrims travelling to the shrine of Ninian by sea could land at the Isle of Whithorn. Two rocky beaches allowed them to disembark and to process to the shrine inland, with a brief pause to give thanks for their safe delivery from the perils of the sea at a simple chapel by the beach, now ruined.
The painting shows the landing place bathed in the light of a long summer's evening, The sun will dip only briefly to darkness. The rocks of the foreshore have been revealed, a new landscape appearing briefly to exposure, the clear water flashing the sun's light and also allowing a glimpse of the watery land not yet released to dryness. The water is both a surface and depth an inter play I enjoy painting.